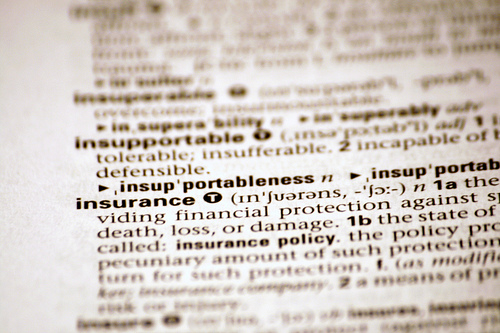 How an OVI Conviction Affects Your Car Insurance
An OVI conviction in Franklin County, Ohio carries significant consequences. One of the consequences that continues long after an OVI conviction is increased insurance premiums. If you are convicted of an OVI, your license will be suspended. In order to get a license reinstated after an OVI, a person must do the following: wait for the suspension time period to lapse, pay a reinstatement fee of $475, and provide proof of insurance.
Under the Ohio Revised Code § 4509.51 all Ohio drivers operating a vehicle must have a car insurance policy in effect that meets the following minimum requirements:
$12,500 bodily injury or death for a person in one accident
$25,000 bodily injury or death for two people in an accident
$7,500 property injury in any accident
Satisfactory proof to the Registrar that the person can respond to damages at least equal to the above requirements.
If you have an OVI on your record, your insurance premiums will increase drastically. A nationwide study in 2010 showed that, in the first year after getting an OVI, your car insurance premiums go up on average 94.13%. Furthermore, on the third anniversary of that first DUI, insurance rates remain high, to the tune of 63.47% above-average.
Some auto insurance companies have programs that can help reduce the high premiums after an OVI. There are also Defensive Driving programs that can result in discounts to insurance costs. Even though you can mitigate some of the effects, there will still be an increase. Most insurance companies review their policyholders' driving records once every two to three years.
If you have been charged with an OVI in Franklin County, The Maher Law Firm can help. Attorney Colin Maher is an experienced Franklin County OVI attorney. Mr. Maher has extensive knowledge and an astute understanding of the defenses available in OVI cases. Mr. Maher cares about his clients and works hard to understand the unique facts surrounding each client's case in order to get the best possible results.
For your free and confidential consultation, contact an experienced Franklin County OVI attorney at The Maher Law Firm.