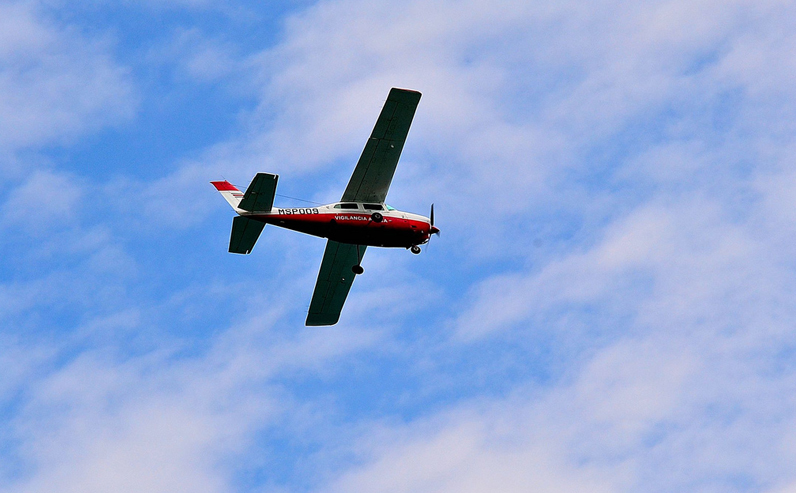 Speed Enforced by Aircraft Ohio
How many times have you been driving and one of your passengers warns you about a police officer checking the speed of traffic? Good luck seeing this one coming back seat driver. Many jurisdictions are now checking speed by aircraft.
How is Speed Monitored by Aircraft?
Checking the speed of a vehicle from the aircraft involves a time and distance calculation. Markings are painted on the road by the Ohio Department of Transportation 1,320 feet apart (1 quarter mile). By using a stop watch to time how long it takes a vehicle to cover that distance, an average speed can be calculated. The watches used in this process automatically display the speed based on the time.
What if the stop watch is malfunctioning?
The stop watches used are checked for accuracy. One way this is done is by checking the watches timing against a signal from the atomic clock in Boulder, Colorado. If the difference between the two is more than one tenth of a second, it should be placed out of service.
What if the calculation is wrong?
The mathematical function of the watch is also checked for accuracy by running the time function and checking the speed calculation against a chart.
Do both officers need to be there for trial?
Unless the officer in the plane can identify you as the driver, both officers should have to be present for trial. The officer from the plane will need to testify as to the speed, calibration of the watch, confirming that the vehicle stopped was the correct vehicle seen speeding, and anything else he or she has personal knowledge of. The officer on the ground will need to identify you as the driver.