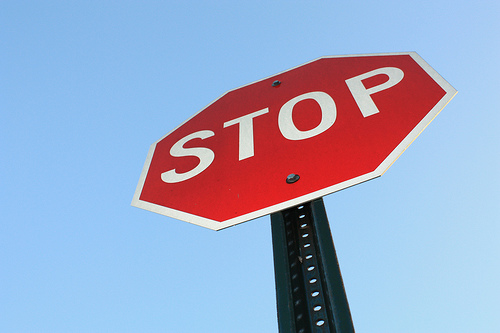 What Can Happen if You are Involved in a Hit and Run ?
The State of Ohio imposes serious, potentially life-changing penalties for leaving the scene of an accident or "hit and run," also know as "hit-skip". Leaving the scene of an accident, according to Ohio law, is a first degree misdemeanor. If the accident results in serious physical harm to a person, failure to stop after an accident is a fifth degree felony. If the accident results in the death of a person, failure to stop after an accident is a third degree felony. Here's a summary of the penalties:
| | | |
| --- | --- | --- |
| Charge | Level | Fine/Jail Time |
| Leaving the Scene of an Accident | First Degree Misdemeanor | $1,000/6 Months |
| Serious Physical Harm to a Person | Fifth Degree Felony | $2,500/6 Months |
| Accident Results in Death | Third Degree Felony | $10,000/9 Months |
You also face a class five driver's license suspension as a result of leaving the scene of an accident. This suspension lasts a minimum of six months and a maximum of three years. In addition, conviction of a hit and run offense will mean you have an automatic six-points added to your driver's license. If you accumulate 12 points in two years, another license suspension will result. The accident and your response to it will undoubtedly increase your insurance rates when you are able to drive again.
Automobile accidents are almost always frightening events. It is hard to resist the urge to flee from that frightening event, but fleeing only makes you look guilty. If you have been unfortunate enough to be involved in a hit and run accident, you need the experienced, trusted and qualified assistance of a hit and run defense lawyer working on your side. You need this help sooner rather than later.
Ohio law spells out specific actions that must be taken if you are involved in an accident.
Protecting human life is the first priority, so if someone is injured, you must get emergency assistance.
Second, the law requires you to remain at the scene or exchange insurance and registration information if both parties are able.
If the other party is unable to exchange information, you must remain at the scene until police arrive.
If the vehicle involved was unoccupied, you are required to securely attach your name, address, insurance, and registration information to the vehicle.
Do You Need a Hit and Run Defense Attorney in Columbus, Ohio?
If you are facing hit and run charges in Columbus, Ohio, you need an attorney who knows the law and can help you navigate these serious charges. Get the representation of a skilled and trusted attorney who can give you the help you need. The Maher Law Firm can help make sure that your rights are protected. Founding attorney, Colin Maher, has in-depth knowledge and experience working with hit and run defense cases and he will put his skills to work for you. Call The Maher Law Firm today for a free consultation at 614-205-2208 or contact us online.