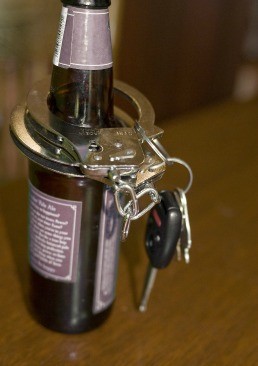 How Do Ohio DUI Penalties Compare to Other States'?
Every state penalizes driving under the influence of alcohol or drugs harshly. Ranking states from lenient to draconian really doesn't make sense, but it can help to know what you might face if you get convicted of DUI in different localities.
The drunk driving defense attorney with the Maher Law Firm detail Columbus Ohio DUI penalties here. The following chart contrasts a subset of what an intoxicated or stoned driver could expect in neighboring states if he or she has never been convicted of drunk or drugged driving.
Typical First-Time DUI Penalties in States That Border Ohio
| | | | | | | |
| --- | --- | --- | --- | --- | --- | --- |
| | Ohio | Indiana | Kentucky | Michigan | Pennsylvania | West Virginia |
| Offense | Operating a vehicle while intoxicated (OVI) | Operating a vehicle while intoxicated (OWI) | Driving under the influence | Operating while intoxicated (OWI) or operating under the influence of drugs (OUID) | Driving under the influence | Driving under the influence |
| Jail | 3 days to 6 months or Driver Intervention Program | Up to 60 days but no mandatory sentence | 2 days mandatory and up to 30 days | No mandatory sentence | Up to 6 months probation | Up to 6 months but no mandatory sentence |
| Fine | $375-$1,075 | $500 | $250 min. plus $350 in court and other costs | $250 | $300 | $1,100 max. |
| License Suspension | 6 months to 5 years | 1 year | 30-120 days | 30 days | 12 months when BAC measures .10; no suspension for lower BAC | 1 year or 45 days with agreement to use ignition interlock |
| Other Penalties | Optional use of offender plates and ignition interlock | N/A | 90 days alcohol observation and treatment | Mandatory alcohol and drug abuse education and treatment; 1 year CDL suspension | Alcohol Highway Safety School | N/A |
More important than these differences are the similarities across each of the states when it comes to imposing DUI penalties. A brief list of identical practices in Ohio and its neighbors includes
Restricting drivers younger than 21 to a blood alcohol concentration of .02
Restricting drivers of commercial vehicles like trucks and buses to a BAC of .04
Increasing the severity of penalties for a second DUI conviction
Enforcing license suspensions and limitations on driving privileges imposed in other states
Counting a DUI conviction in another state as a previous offense for sentencing purposes
Requiring individuals accused and convicted of driving under the influence to stand trial and serve all or most of a sentence in the state where the charge occurred.
If you find yourself possibly facing a DUI in Columbus OH, contact The Maher Law Firm to talk to a Columbus DUI attorney about mounting a defense strategy. We offer free consultations to potential clients and take most drunk and drugged driving cases for a flat fee. You can reach us by calling (614) 205-2208 or completing this online contact form.