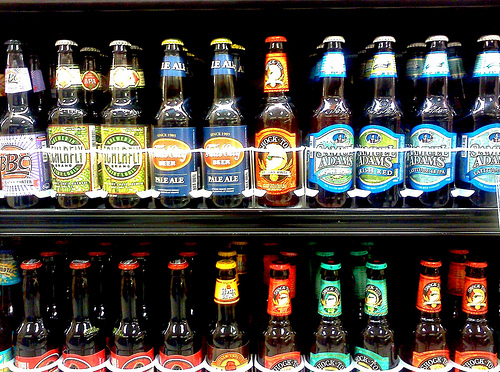 Underage DUI Penalties (Including under 18)
Here are some sobering facts about underage drinking, which may give you some insight as to why the State of Ohio takes this crime so very seriously and enforces underage drinking laws vigorously.  Here are a few facts from the National Institute on Alcohol Abuse and Alcoholism:
Some 35 percent of 15-year-olds report that they have had at least one drink in their lives
Almost 23 percent of 15-year-olds reported drinking alcohol in the past month
Just over 14 percent of young people ages 12–20 engaged in binge drinking
About 4 percent ages 12–20 engaged in heavy drinking
4,358 people under age 21 die each year from alcohol-related car crashes, homicides, suicides, alcohol poisoning, and other injuries such as falls, burns, and drowning
More than 190,000 people under age 21 visited an emergency room for alcohol-related injuries in 2008 alone
According to the National Traffic Highway Safety Administration, car crashes are the leading cause of death for teens, and about 25 percent of those crashes involve an underage driver that has been drinking.
The legal drinking age in Ohio is 21 years of age. If you are underage and caught driving with a blood alcohol content (BAC) above .02%, you may be arrested and charged.  Penalties for underage driving under the influence (DUI) are often harsh including up to a two-year license suspension, and possible jail time. If your BAC is above .02% you could face jail time, have four points added to your driver's license, have your license suspended, pay a large fee for reinstating your license, and have a record that could follow you through life. You may also be required to retake the driving test prior to getting your license reinstated.
Do you need a DUI Defense Lawyer in Columbus, Ohio?
There is a wealth of case law, statutory law, and court rules that will guide how an Ohio underage DUI charge should be defended.  There is also a complicated process involved in the measurement of BAC.  You need an attorney who knows the scientific principles used in the breath and blood tests that measure BAC to help you defend against the underage DUI charge. Court procedures are often complicated.  You should have an attorney who knows those procedures. The Maher Law Firm offers just such an attorney.
If you or a loved one are facing an underage DUI charge, don't hesitate to contact us at The Maher Law Firm today for a free, no-obligation consultation. We represent clients facing underage DUI charges in Columbus and throughout Central Ohio. Call 614-205-2208 to speak to a lawyer now, or contact us online.