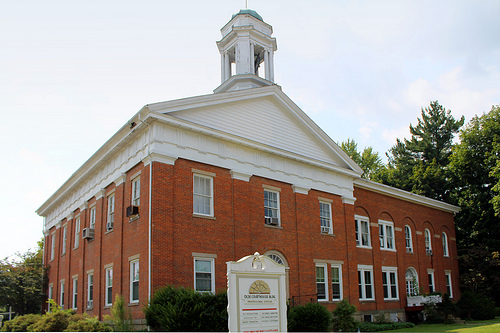 Tips on Preparing For A Trial
Your attorney will help you prepare for trial, but there are some preparations that defendants can make that can mean the difference between success and failure on trial day.
First and foremost, preparation is important.
Arrive early for your court date. This will save you the anxiety of possibly being late. Nothing speaks louder than the disrespect of being late for your own trial. Do not irritate the officers of the court by being late.
How you dress matters. How you dress for court will speak volumes as well. Be sure you wear a clean, professional-looking suit if you are a man, or if you are a woman something conservative and professional. Also, be clean and well-groomed. Get a haircut and present yourself well. This tells the court you respect its authority and you have enough self-respect to present yourself properly. While you are in the courtroom you most likely will not be allowed to have your cell phone, but if you are, it is best if you turn it off completely. Do not chew gum in court, or wear earphones, read a newspaper, use a camera or bring any sort of weapon.
Be respectful, calm, and collected. Always demonstrate respect for the court. This is the most important day of your life right now, and the court has the power to determine much of your near-term future. Respect that authority and demonstrate that respect through your demeanor. Do not avoid eye contact with the jury, and do not look like you are ashamed. Try to maintain steady, respectful eye contact with both the judge and the jury. If there is a witness, do not try to "stare them down" or look like you're trying to intimidate them.
Do not lie, even a little. Exaggerating or even telling small white lies can be cause for a charge or perjury, which is not something you need added to the charges you are already facing.
Be brief. Going into long detail is not necessary and could be seen as disrespectful, or trying to cover the truth with too many details.
Recount facts in a logical manner – first this happened, then that, then the next thing.
If possible, observe another case prior to yours being heard. This could help you know what to expect and what the potential pitfalls might be for you in your trial.
Do You Need a Columbus, Ohio Criminal Defense Attorney?
If you are facing criminal charges, your future is on the line. Preparing for a trial is serious business and you need an attorney who knows the law and can help you through the complex legal processes you are facing. Get the representation of a skilled and trusted attorney who can give you the help you need. The Maher Law Firm can help make sure that your rights are protected. Founding attorney, Colin Maher has in-depth knowledge and experience in criminal defense cases and he will put his skills at your service. Call The Maher Law Firm today for a free consultation at 614-205-2208 or contact us online.