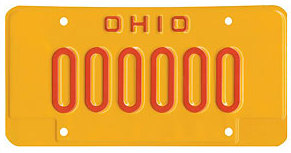 How to Reinstate Your License After a DUI Charge
known by the updated acronym OVI – operating a vehicle while impaired – is important and not automatic. 
This chart shows the potential license suspensions for offenses within the same six-year period.
| | |
| --- | --- |
|          Offense |       License Suspension |
| First Offense | 6 months to 3 years |
| Second Offense | 1 to 5 years |
| Third Offense | 2 to 10 years |
| Fourth Offense | 3 years to life |
If you are arrested and given a chemical test – breath, blood, or urine – and the results indicate alcohol or drugs above the legal level, an Administrative License Suspension (ALS) is imposed.  If you are convicted of DUI or OVI, you will receive an OVI suspension for operating a vehicle while under the influence of alcohol and/or drugs of abuse.
The cost of reinstating your license is not cheap. It will cost you $475 to reinstate your license as a result of a DUI suspension. But here you will find a small measure of compassion. The Ohio Bureau of Motor Vehicles offers an installment plan to pay for the reinstatement fee. All other reinstatement requirements, such as providing proof of insurance, must be met in order to be eligible for the installment plan.  According to the Ohio BMV: "The plan will allow individuals owing $150 or more in reinstatement fees to become valid or eligible to retest for a driver license by paying only $50.00 or more every 30 days for as long as it takes to pay their reinstatement fees."
The suspension may be appealed at the initial court appearance or within 30 days after your first court appearance. You also may request a "Limited Driving Privilege Order." Under Ohio Revised Code Section 4510.021, this order is usually used to allow you to drive to and from work, for educational, medical, and some other reasons.  Your driver's license must not be expired and must be valid in order to use limited driving privileges. If you have more than one suspension, you must have an order for each court-ordered suspension you are serving.
Do You Need a DUI Lawyer in Columbus, Ohio?
If you have had your driver's license suspended as the result of a DUI charge, don't allow the deck to continue to be stacked against you. You need the representation of a skilled, experienced DUI attorney who can help you navigate the treacherous landscape of driver's license suspensions involved in DUI cases. The Maher Law Firm can help make sure that your rights are protected. Founding attorney, Colin Maher, is a National Highway Traffic Safety Administration (NHTSA) certified practitioner for field sobriety testing, which is the same training police officers take. This training helps him evaluate and challenge the evidence collection involved in the field sobriety test process. Call The Maher Law Firm today for a free consultation at 614-205-2208 or contact us online.