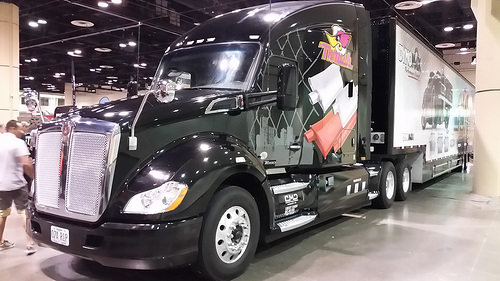 Should You Refuse a Breathalyzer if You Carry a CDL?
While you have the right to refuse to submit to a breathalyzer test, refusing to submit to a chemical test of your blood, breath, or urine can earn you a one-year commercial driver's license (CDL) suspension. As long as you have an Ohio driver's license of any kind, you use that license under what is known as "implied consent." In other words, by having the license, you automatically consent to chemical tests if you are suspected of drunk or drugged driving.
Your commercial driver's license is your livelihood. Because of the importance of safe vehicle operation for commercial drivers, you are held to a much higher standard than the average driver. For example, the legal limit for non-commercial drivers is .08 percent blood alcohol content (BAC). For commercial drivers, .04 percent BAC is the legal limit.
If you have been charged with Driving Under the Influence or Operating a Vehicle While Impaired (OVI), it is imperative to your career and your future to find experienced, qualified legal representation to help mitigate any damage to your record. Whether the charges come as a result of operating your commercial vehicle or from operating your private vehicle, you will need legal representation to avoid losing your career.
One of the penalties of being found guilty on your first OVI or DUI if you hold a CDL is that you will lose your CDL for one year. A second OVI as a CDL holder will result in your license being revoked indefinitely as it is a lifetime disqualification for a CDL holder.  In addition, it is not within the court's authority to give you privileges to drive a commercial vehicle while the case is pending. When you receive notice of your disqualification, you have 30 days in which to request a hearing. During the period while you wait for the hearing, you may request a stay of the disqualification pending the outcome of the hearing.
Do you need an Ohio Commercial Driver DUI Attorney?
If you have had your commercial driver's license suspended as the result of a DUI or OVI charge, you need to take immediate action to save your driving record and your valued career. You need the representation of a skilled, experienced DUI attorney who can help you navigate the treacherous legal landscape of commercial driver's license suspensions. The Maher Law Firm can help make sure that your rights are protected. Founding attorney, Colin Maher is a National Highway Traffic Safety Administration (NHTSA) certified practitioner for field sobriety testing, which is the same training police officers take. This training helps him evaluate and challenge the evidence collection involved in the field sobriety test process. Call The Maher Law Firm today for a free consultation at 614-205-2208 or contact us online.