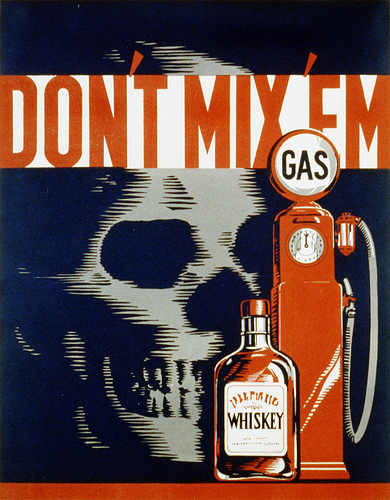 Consequences for Drinking and Driving in Franklin County
Franklin County has a long history of drunk driving enforcement dating back to 1993. It is a history of intense enforcement and one that touts positive results in reducing OVI (operating a vehicle while impaired) or DUI (driving under the influence) related accidents and deaths. The Sheriff credits these reductions to increased enforcement. Franklin County boasts a special DUI Taskforce that strategizes where to station sobriety checkpoints and how to deploy DUI patrols. This aggressive enforcement means if you drink and drive in Franklin County, there is a good chance you will need the services of a Franklin County DUI lawyer. 
DUI consequences can be life-changing if you are convicted. Here's a look at just a few of the penalties associated with a DUI or OVI arrest and conviction. From jail time, to license suspension, to steep fees and fines, to interlock devices on your vehicle, a DUI conviction is not what you need for a successful future or present life. 
A snapshot of a potential first offense DUI or OVI may look like this: A first-time conviction will result in a driver's license suspension of between six months to three years. Reinstating your license will cost you $475. Your blood alcohol content (BAC) level will determine further penalties, and if your level was between .08 percent and .17 percent you will face a mandatory three-day stay in jail. Fines imposed by the State of Ohio range from $375 to $1,075, provided there is no property damage or injuries as a result of the DUI. If the court mandates substance abuse courses, fees for those can be quite expensive.  Court costs and attorney's fees should also be considered. One of the biggest, long-lasting financial penalties of a DUI conviction is your increased insurance rate. Insurance companies will penalize you for a conviction for as long as three years after the conviction. All totaled, the consequences of a DUI conviction in Franklin County can run between $7,000 and $16,000.
Do You Need a Franklin County DUI attorney?
The Maher Law Firm will provide you with an attorney who knows how to protect your rights when you're charged with DUI in Franklin County. This DUI court process is complex and can lead to bad results if you don't have a skilled and experienced lawyer on your team. The Maher Law Firm has a proven track record of challenging the accuracy and legitimacy of the evidence the government will try to use against you.  Founding attorney, Colin Maher, is a National Highway Traffic Safety Administration (NHTSA) certified practitioner for field sobriety testing, which is the same training police officers take. This training helps him evaluate and challenge the evidence involved. Call The Maher Law Firm today for a free consultation at 614-205-2208 or contact us online.