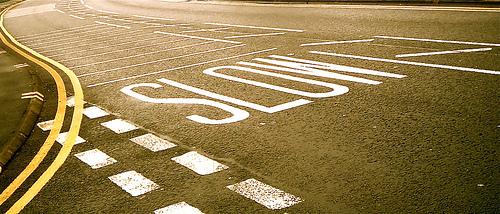 Can You Get Your License Reinstated Faster?
First, we should be clear with the terms we use. Having your driver's license fully reinstated is one action, while receiving limited driving privileges while under suspension is another.  Reinstatement involves fully satisfying all requirements in order to get a valid license through the Ohio Bureau of Motor Vehicles.  Getting limited driving privileges involves your ability to drive for certain reasons while your license is not valid.
If you are convicted of driving under the influence (DUI) or operating a vehicle while impaired, your license will be suspended.  You may request limited driving privileges during the suspension. Limited driving privileges are often given for work, educational, and medical reasons.  Depending on how many times you have been convicted of a DUI or have refused to take a chemical test in the past, there is a period of time that the judge is not permitted to allow you to drive, even with limited privileges.  This period is often referred to as "hard time."
Judges do have the ability to grant a stay of the administrative license suspension that results from refusing to take a chemical test or a failed chemical test.  This "stay" puts the suspension on hold until a later date.
You and your attorney may appeal your driver's license suspension during your initial court appearance or within 30 days after your first court appearance. You may also request a "Limited Driving Privilege Order". In order to use limited driving privileges, your driver's license must not be expired and must otherwise be valid. If you have more than one suspension, you must have a limited driving privilege order for each suspension you are serving.
Do You Need an Ohio DUI License Suspension Attorney?
Driving with a suspended license can bring serious penalties. Let the Maher Law Firm provide you with an attorney who knows how to protect your rights when you're charged with driving under suspension. The fines and further driving suspensions that could result from this serious charge are no small matter. People need to be able to drive to support themselves and/or their family.  Continuing to rack up driving under suspension charges will create a situation that is extremely difficult to remedy. The Maher Law Firm has a proven track record of helping people with driving under suspension issues. We will help develop a defense strategy to fight these charges and get you back on the road as soon as possible. Call The Maher Law Firm today for a free consultation at 614-205-2208 or contact us online.