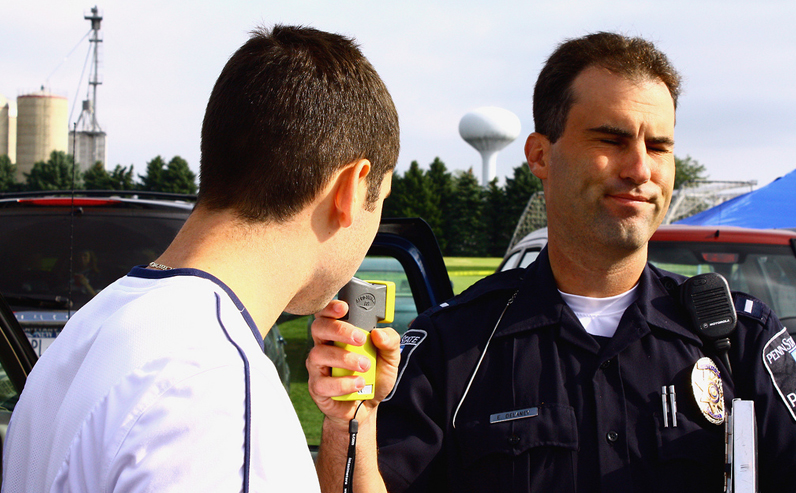 Should I Take the Portable Breath Test in Ohio?
Should I take the Portable Breath Test in Ohio?
If you are pulled over for driving under the influence DUI/OVI, you may be asked to submit to a breath test while on the scene. These portable breath tests (PBT) are not scientifically reliable and cannot be used for or against you in trial. The fact that you refuse the PBT also cannot be used against you in trial.
So why do officers even have them?
Some courts in Ohio allow the results of a PBT to aid the officer in making the decision to arrest. In these areas, the results of the PBT may be used together with all other facts and circumstances to determine probable cause to arrest. If there is not sufficient information to lead a prudent person to believe you were operating a vehicle under the influence, the officer should not arrest you.
Bottom Line
Don't take it. Since the results can't be used to help you in trial and the refusal can't be used against you, why would you take the portable breath test? If you have already been pulled over, asked to get out of your car, and asked to perform field sobriety tests, the officer has likely made up their mind to arrest you. If you take the PBT and fail, they will arrest you. If you take the PBT and pass, they will think it is malfunctioning or you are under the influence of drugs rather than alcohol and still arrest you.
Defense of your DUI charge is a complicated process that involves many lines of defense. It is absolutely imperative that you secure aggressive representation from an experienced Columbus DUI attorney. Call 614-205-2208 now to speak to a lawyer from The Maher Law Firm.